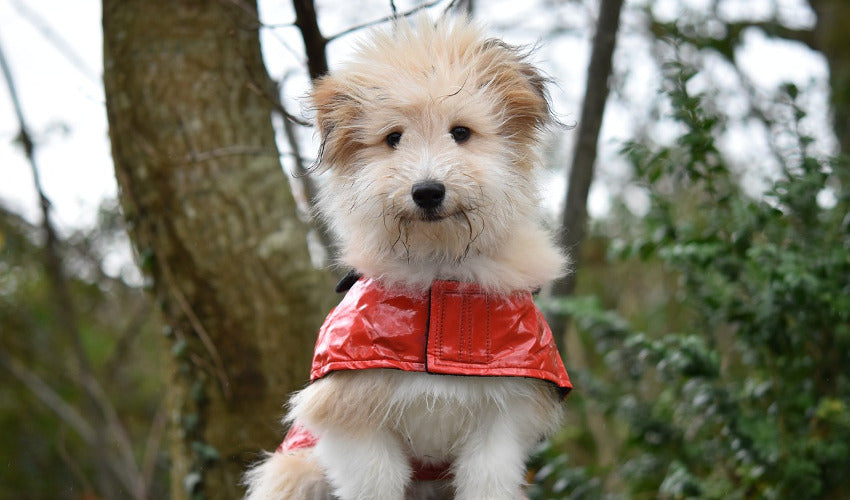 Trends in Pet Apparel
Choosing the right clothing, shoes and accessories for different occasions can be a challenge, especially when fashion trends change across decades, years, seasons and even day-to-day depending on the situation. But what about your pet's fashions? Their wardrobe may not be as large or their fashion sense as astute, but understanding the current trends in pet apparel can help you be sure your pet is always safe, comfortable and stylish.
Why Bother With Clothes for Pets?
At first it may seem silly to buy clothes for pets that are already equipped with fur, feathers, padded feet and other natural attire. Our pets, however, have evolved their built-in clothes for their natural habitats, not the environment they live in as treasured members of our families. Different climates, walking surfaces, indoor conditions and chemical contaminants all make apparel more useful, even essential, to keep our pets safe. From leashes, collars and harnesses to boots and booties, coats, costumes, raingear and even life jackets, there is a wide variety of pet apparel available, but which items are the most necessary and fashionable?
Top 8 Trends in Pet Apparel Today
Different pet apparel trends come and go, but the most popular and widespread trends include…
Made in the USA
Instead of finding apparel mass produced in different nations and imported to large chains of pet stores, pet clothes and gear made in the United States is more popular than ever. These items are durable and help the local and national economy more than imported items. Even better is apparel made by local or regional artisans and craftsmen. Check smaller local boutiques as well as craft fairs for really amazing apparel options.


Cat Clothes
Most pet apparel is intended for dogs, since our canine companions are generally more amenable to getting dressed up and tolerating the odd feel of clothing. Furthermore, dogs are more social and are often taken places – to parks, craft fairs, riverwalks, pet contests, etc. – where they can show off their new duds. More and more pet owners are interested in cat apparel, however, and high-end designers such as Marc Jacobs and Gucci are starting to offer feline fashions.


Safety First
Savvy pet owners are always interested in apparel that will help keep their pets safe, and items with better reflectivity, integrated bug repellent or sun-blocking properties are in high demand. Boots and booties that offer protection from ice melting chemicals as well as firm traction on slippery surfaces are also a strong trend for pet apparel. Clothes and gear should fit a pet properly, and different sizing options are always welcome.


Personalization
Just as our clothes express our personalities, our pets' clothes should help express their personalities as well. Personalized items that show off a pet's breed, name or any quirky qualities are always popular choices. Items can also be personalized with a pet's identification details, including addresses, phone numbers or social media accounts so an owner can be reached if the pet is lost or missing.


Seasonal Selections
Sassy seasonal fashions are a hot trend for humans as well as pets. This apparel incorporates fun fabrics, textures and colors, such as warm flannels in colorful harvest shades or tartans for autumn wear, quilted attire in holiday colors and patterns for winter and lighter fabrics in appropriate shades in spring and summer. Holiday accents can be found on pet apparel throughout the year, such as red-white-and-blue with sparkly details for the Fourth of July, or a range of fun Halloween costumes.


Specialized Gear
Depending on where you take your pet, what activities you do together and where you live, specialized apparel may be appropriate. Because pets are members of the family, they often go along on all sorts of family activities, and they need to be prepared. For a day on a boat, for example, a pet-friendly life vest is essential safety gear. A hunting dog might be well-equipped if its collar or harness includes appropriate safety coloring. In colder climates, a set of insulated boots with good traction on ice will be welcome to keep a pet safe and warm.


Matching Mojo
We love to show off our relationships with our pets, and matching outfits are a great way to do so while highlighting our tastes and fashion sense. Pet styles, fabrics and colors that coordinate with human apparel are always a fun choice for pet owners, and there are more coordinating options available today than ever before. If you can't find a good coordinating outfit, consult a local tailor or seamstress for custom options.


Everything Hot
Whatever is hot in television and movies, sports, music and more will always make for great apparel options and growing trends.

 

Game of Thrones, Marvel superheroes, leading sports teams, favorite colleges, social justice causes and other hot topics are popular options that can be reflected in pet apparel in different ways.
Choosing the right apparel for your pet can be a challenge, but if you know what trends are hot, you can choose the best gear to clothe your pet in style.